Hello,
Hope all is well with you. I've been a busy buzzy bee lately, lots of WI things going on which you can see over at the
WOW WI
blog. It may be apparent to you from the style of the posts that I have taken on responsibility for maintaining it!
At the end of April I went down to the Creative Stitches show at Shepton Mallet. I tried to convince various people to go with me, but it was a bit short notice so eventually I went on my own. In the end I was glad I did go on my own as I didn't feel lonely at all and could just please myself without having to think about anyone else's interests! Quel selfishness.
There were lots of brilliant things there and I spent a FORTUNE on future projects, as if I need any new things to add to my list. I picked up cross stitch kits, a tapestry cushion kit, a machine sewing picture kit etc etc.
I also did two embroidery workshops with
Katie Pirson
- one on whitework and one on silk shading. I've done cross stitch for years but never really done any "proper" fine embroidery. Katie is an excellent teacher and the workshops only cost £5.50 each. The whitework in particular is the kind of thing I never imagined would be achievable for mere mortals such as me, but after seeing how it is done I think it is something I could really get into.
There was lots of lovely cross stitch stuff; it seems that cross stitch has undergone a revolution recently whilst I wasn't looking and whilst there are still lots of naff designs around, there are also some gorgeous new ones. I particularly liked the ones from
Little House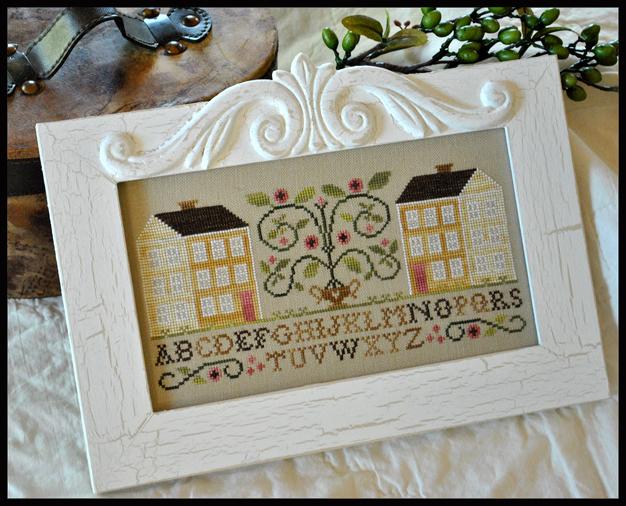 I've bought Cross Stitcher magazine a few times recently as well. I've had to stop myself though as there were at least three things in each issue which I wanted to make and I haven't saved up enough money to completely give up work yet, and that's the only way I could have time to do all the craft I want to do!!
From there I did this for my sister's birthday. I didn't
quite
finish it in time, by which I mean I didn't give it to her until my birthday which is over a month later, but she loved it anyway and it looks great on her bedroom wall.
I'm still crotcheting away; I've assembled one baby blanket, but need to decide on an edging for it. The pattern just says to use a plain double crochet but I fancy doing something a bit extra. Can you do bobble edging with crochet? You must be able to. If anyone knows how, please share!